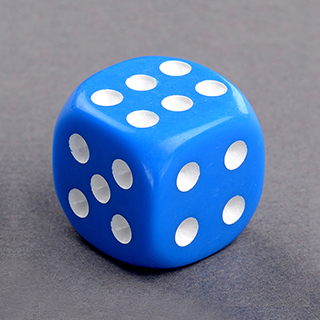 Specifications:
Type: Small 6 Sided Dice
Shape:

Cube with

Rounded Edges

Dimensions: 14mm
Material: Plastic
Printing: 0C
Color: Blue
No minimum order:

Purchase this Product with your own customizes design. For pricing please see pricing table.

No setup price:

All setup charges and extra cost is waived

Worldwide delivery:

Delivery packaged in envelope or game box*

Delivery packaging: Individually shrink-wrapped, with delivery packaging box

* If game box is ordered at the same time, this component will be inserted into the game box which will be shrink-wrapped and with delivery packaging box.
Product code: BGMC150501-01
Other designs
(Total: 70 items)