48 Blank Hex Cards 2.6"X3"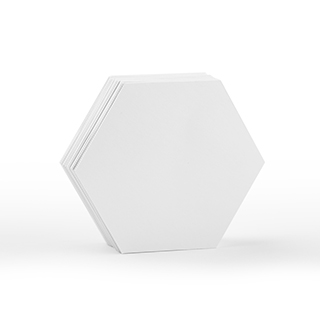 Specifications:
Deck of 48 completely blank cards
Standard hexagon sized cards (2.6" x 3")
S30 smooth premium cardstock
Professional blue core center layer
Description:
Buy blank hex cards measuring 3 inches wide with rounded corners in any quantity for worldwide delivery. These are great for aspiring board game designers who need hexagonal cards for their game play. use these blank hex cards for prototyping on before getting the final hex game cards printed.
No minimum order required. Buy 1 for $2.49
Component code: PC18AC26-02
Need help?
If you have any customization needs which you can't find on our site such as custom component shapes and sizes, unique components, materials, spot UV, hot foil stamping, plastic molding etc, please contact our experienced sales and technical team. If you would like us to help you on setting up your game component completely, we have just the service for you. See details.
About BGM
We are an internationally renowned tabletop games manufacturing company with huge facilities to cater for your board game or card game needs. Our 35 years plus of game making experience ensures our quality and services is second to none. That's why the biggest names in retail games choose to manufacture with us.